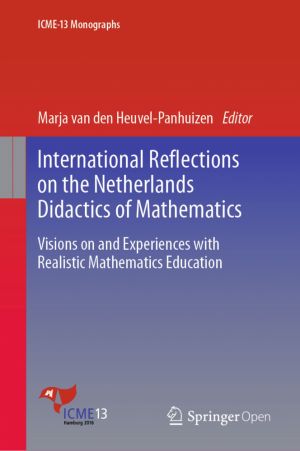 International Reflections on the Netherlands Didactics of Mathematics
Visions on and Experiences with Realistic Mathematics Education
by Marja van den Heuvel-Panhuizen
DOWNLOAD EBOOK
READ ONLINE
SHARE BOOK
QR CODE
Book Description
This book, inspired by the ICME 13 Thematic Afternoon on "European Didactic Traditions", takes readers on a journey with mathematics education researchers, developers and educators in eighteen countries, who reflect on their experiences with Realistic Mathematics Education (RME), the domain-specific instruction theory for mathematics education developed in the Netherlands since the late 1960s. Authors from outside the Netherlands discuss what aspects of RME appeal to them, their criticisms of RME and their past and current RME-based projects. It is clear that a particular approach to mathematics education cannot simply be transplanted to another country. As such, in eighteen chapters the authors describe how they have adapted RME to their individual circumstances and view on mathematics education, and tell their personal stories about how RME has influenced their thinking on mathematics education. You can download International Reflections on the Netherlands Didactics of Mathematics ebook for free in PDF format (11.6 MB).
Book Details
Publisher
Springer
Published
2020
Pages
366
Edition
1
Language
English
ISBN13
9783030202224
ISBN10
3030202224
eISBN13
9783030202231
eISBN10
3030202232
PDF size
11.6 MB
License

Related Books

The Proceedings of the 12th International Congress on Mathematical Education
by Sung Je Cho
This book comprises the Proceedings of the 12th International Congress on Mathematical Education (ICME-12), which was held at COEX in Seoul, Korea, from July 8th to 15th, 2012. ICME-12 brought together 4700 experts from 100 countries, working to understand all of the intellectual and attitudinal challenges in the subject of mathematics education as...

Critical Perspectives on the Scholarship of Assessment and Learning in Law
by Alison Bone, Paul Maharg
The Assessment in Legal Education book series offers perspectives on assessment in legal education across a range of Common Law jurisdictions. Each volume in the series provides: Information on assessment practices and cultures within a jurisdiction.A sample of innovative assessment practices and designs in a jurisdiction.Insights into how assessm...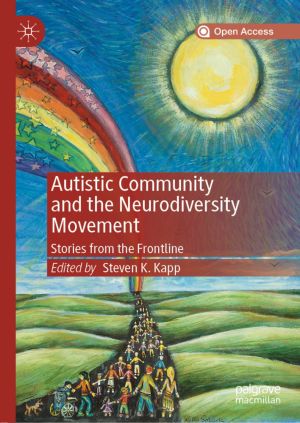 Autistic Community and the Neurodiversity Movement
by Steven K. Kapp
This book marks the first historical overview of the autism rights branch of the neurodiversity movement, describing the activities and rationales of key leaders in their own words since it organized into a unique community in 1992. Sandwiched by editorial chapters that include critical analysis, the book contains 19 chapters by 21 authors about th...

The Academic Book of the Future
by Rebecca E. Lyons, Samantha J. Rayner
Part of the AHRC/British Library Academic Book of the Future Project, this book interrogates current and emerging contexts of academic books from the perspectives of thirteen expert voices from the connected communities of publishing, academia, libraries, and bookselling....

Cohabitation and Marriage in the Americas: Geo-historical Legacies and New Trends
by Albert Esteve , Ron J. Lesthaeghe
This book presents an innovative study of the rise of unmarried cohabitation in the Americas, from Canada to Argentina. Using an extensive sample of individual census data for nearly all countries on the continent, it offers a cross-national, comparative view of this recent demographic trend and its impact on the family. The book offers a tour of t...