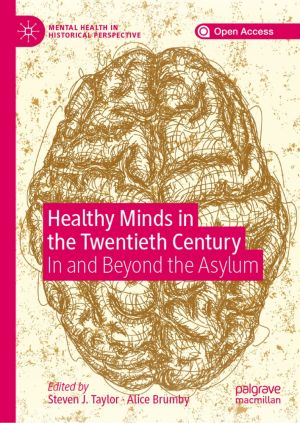 Book Description
This open access edited collection contributes a new dimension to the study of mental health and psychiatry in the twentieth century. It takes the present literature beyond the 'asylum and after' paradigm to explore the multitude of spaces that have been permeated by concerns about mental well-being and illness. The chapters in this volume consciously attempt to break down institutional walls and consider mental health through the lenses of institutions, policy, nomenclature, art, lived experience, and popular culture. The book adopts an international scope covering the historical experiences of Britain, Ireland, and North America.In accordance with this broad approach, contributions to the volume span academic fields such as history, arts, literary studies, sociology, and psychology, mirroring the diversity of the subject matter. You can download Healthy Minds in the Twentieth Century ebook for free in PDF format (3.6 MB).
Book Details
Publisher
Palgrave Macmillan
Published
2020
Pages
274
Edition
1
Language
English
ISBN13
9783030272746
ISBN10
3030272745
eISBN13
9783030272753
eISBN10
3030272753
PDF size
3.6 MB
License

Related Books

Norwegian Shipping in the 20th Century
by Stig Tenold
This book discusses how Norwegian shipping companies played a crucial role in global shipping markets in the 20th century, at times transporting more than ten per cent of world seaborne trade. Chapters explore how Norway managed to remain competitive, despite being a high labour-cost country in an industry with global competition. Among the feature...

Disrupting Finance
by Theo Lynn, John G. Mooney, Pierangelo Rosati, Mark Cummins
This open access Pivot demonstrates how a variety of technologies act as innovation catalysts within the banking and financial services sector. Traditional banks and financial services are under increasing competition from global IT companies such as Google, Apple, Amazon and PayPal whilst facing pressure from investors to reduce costs, increase ag...

Solidarity in Europe
by Christian Lahusen, Maria T. Grasso
This open access volume provides evidence-based knowledge on European solidarity and citizen responses in times of crisis. Does the crisis of European integration translate into a crisis of European solidarity, and if yes, what are the manifestations at the level of individual citizens? How strongly is solidarity rooted at the individual level, bot...

Aquaculture Perspective of Multi-Use Sites in the Open Ocean
by Bela H. Buck, Richard Langan
This volume addresses the potential for combining large-scale marine aquaculture of macroalgae, molluscs, crustaceans, and finfish, with offshore structures, primarily those associated with energy production, such as wind turbines and oil-drilling platforms. The volume offers a comprehensive overview and includes chapters on policy, science, engine...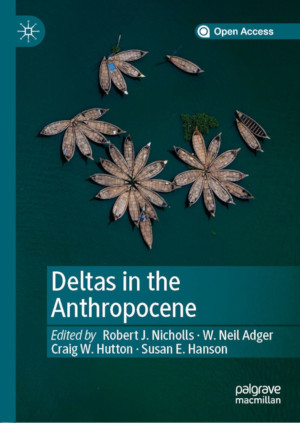 Deltas in the Anthropocene
by Robert J. Nicholls, W. Neil Adger, Craig W. Hutton, Susan E. Hanson
The Anthropocene is the human-dominated modern era that has accelerated social, environmental and climate change across the world in the last few decades. This book examines the challenges the Anthropocene presents to the sustainable management of deltas, both the many threats as well as the opportunities. In the world's deltas the Anthropocene is ...