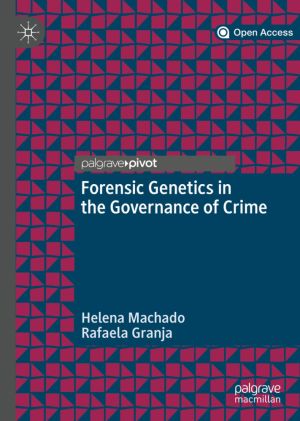 Book Description
This book uses a critical sociological perspective to explore contemporary ways of reformulating the governance of crime through genetics. Through the lens of scientific knowledge and genetic technology, Machado and Granja offer a unique perspective on current trends in crime governance. They explore the place and role of genetics in criminal justice systems, and show how classical and contemporary social theory can help address challenges posed by social processes and interactions generated by the uses, meanings, and expectations attributed to genetics in the governance of crime. Cutting-edge methods and research techniques are also integrated to address crucial aspects of this social reality. Finally, the authors examine new challenges emerging from recent paradigm shifts within forensic genetics, moving away from the construction of evidence as presented in court to the production of intelligence guiding criminal investigations. You can download Forensic Genetics in the Governance of Crime ebook for free in PDF format (1.9 MB).
Book Details
Publisher
Palgrave Pivot
Published
2020
Pages
120
Edition
1
Language
English
ISBN13
9789811524288
ISBN10
9811524289
eISBN13
9789811524295
eISBN10
9811524297
PDF size
1.9 MB
License

Related Books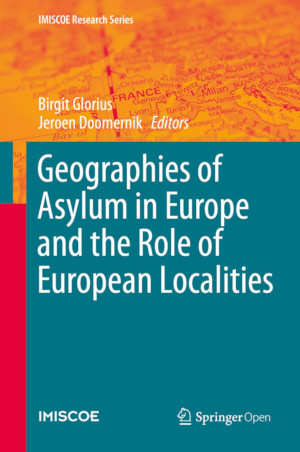 Geographies of Asylum in Europe and the Role of European Localities
by Birgit Glorius, Jeroen Doomernik
This book describes how the numerous arrivals of asylum seekers since 2015 shaped reception and integration processes in Europe. It addresses the structuration of asylum and reception systems, and spaces and places of reception on European, national, regional and local level. It also analyses perceptions and discourses on asylum and refugees, their...

The Psychology of Silicon Valley
by Katy Cook
This book explores the conscious and unconscious norms, values, and characteristics that drive behaviors within the high-tech capital of the world, Silicon Valley, and the sector it represents. In an era where the reach and influence of a single industry has the potential to define the future of our world, it has become apparent just how little we ...

Protecting the Rights of People with Autism in the Fields of Education and Employment
by Valentina Della Fina, Rachele Cera
Fundamental rights for all people with disabilities, education and employment are key for the inclusion of people with autism. They play as facilitators for the social inclusion of persons with autism and as multipliers for their enjoyment of other fundamental rights. After outlining the international and European dimensions of the legal protection...

Synchronized Factories
by Juan S. Blyde
The objective of this report is to examine the extent to which countries in Latin America and the Caribbean participate in global value chains and what are the drivers of such participation. Production processes have been increasingly fragmented worldwide. For example, the production of the Boeing 787 Dreamliner involves 43 suppliers located in 13...

Science as Social Existence
by Jeff Kochan
In this bold and original study, Jeff Kochan constructively combines the sociology of scientific knowledge (SSK) with Martin Heidegger's early existential conception of science. Kochan shows convincingly that these apparently quite different approaches to science are, in fact, largely compatible, even mutually reinforcing. By combining Heidegger...