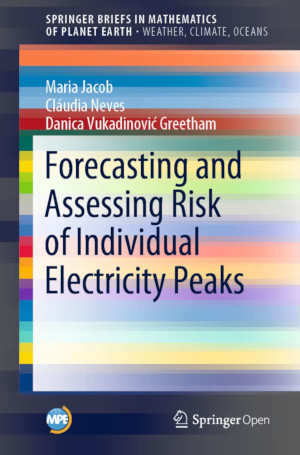 Book Description
The overarching aim of this book is to present self-contained theory and algorithms for investigation and prediction of electric demand peaks. A cross-section of popular demand forecasting algorithms from statistics, machine learning and mathematics is presented, followed by extreme value theory techniques with examples.In order to achieve carbon targets, good forecasts of peaks are essential. For instance, shifting demand or charging battery depends on correct demand predictions in time. Majority of forecasting algorithms historically were focused on average load prediction. In order to model the peaks, methods from extreme value theory are applied. This allows us to study extremes without making any assumption on the central parts of demand distribution and to predict beyond the range of available data. While applied on individual loads, the techniques described in this book can be extended naturally to substations, or to commercial settings. Extreme value theory techniques presented can be also used across other disciplines, for example for predicting heavy rainfalls, wind speed, solar radiation and extreme weather events. The book is intended for students, academics, engineers and professionals that are interested in short term load prediction, energy data analytics, battery control, demand side response and data science in general. You can download Forecasting and Assessing Risk of Individual Electricity Peaks ebook for free in PDF format (5.2 MB).
Table of Contents
Chapter 1
Introduction
1
Chapter 2
Short Term Load Forecasting
15
Chapter 3
Extreme Value Theory
39
Chapter 4
Extreme Value Statistics
61
Chapter 5
Case Study
85
Index
97
Book Details
Publisher
Springer
Published
2020
Pages
97
Edition
1
Language
English
ISBN13
9783030286682
ISBN10
3030286681
eISBN13
9783030286699
eISBN10
303028669X
PDF size
5.2 MB
License

Related Books

Digital Technology and the Practices of Humanities Research
by Jennifer Edmond
How does technology impact research practices in the humanities? How does digitisation shape scholarly identity? How do we negotiate trust in the digital realm? What is scholarship, what forms can it take, and how does it acquire authority? This diverse set of essays demonstrate the importance of asking such questions, bringing together establis...

Science as Social Existence
by Jeff Kochan
In this bold and original study, Jeff Kochan constructively combines the sociology of scientific knowledge (SSK) with Martin Heidegger's early existential conception of science. Kochan shows convincingly that these apparently quite different approaches to science are, in fact, largely compatible, even mutually reinforcing. By combining Heidegger...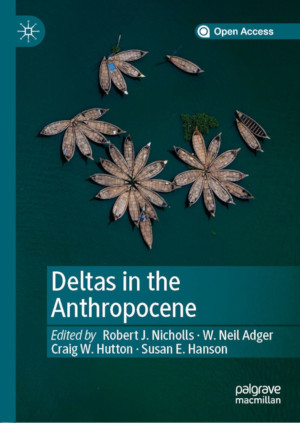 Deltas in the Anthropocene
by Robert J. Nicholls, W. Neil Adger, Craig W. Hutton, Susan E. Hanson
The Anthropocene is the human-dominated modern era that has accelerated social, environmental and climate change across the world in the last few decades. This book examines the challenges the Anthropocene presents to the sustainable management of deltas, both the many threats as well as the opportunities. In the world's deltas the Anthropocene is ...

Rethinking Productivity in Software Engineering
by Caitlin Sadowski, Thomas Zimmermann
Get the most out of this foundational reference and improve the productivity of your software teams. This book collects the wisdom of the 2017 "Dagstuhl" seminar on productivity in software engineering, a meeting of community leaders, who came together with the goal of rethinking traditional definitions and measures of productivity. The ...

Solidarity in Europe
by Christian Lahusen, Maria T. Grasso
This open access volume provides evidence-based knowledge on European solidarity and citizen responses in times of crisis. Does the crisis of European integration translate into a crisis of European solidarity, and if yes, what are the manifestations at the level of individual citizens? How strongly is solidarity rooted at the individual level, bot...