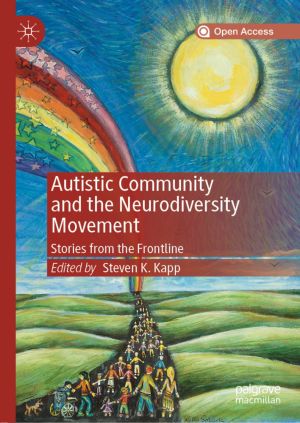 Book Description
This book marks the first historical overview of the autism rights branch of the neurodiversity movement, describing the activities and rationales of key leaders in their own words since it organized into a unique community in 1992. Sandwiched by editorial chapters that include critical analysis, the book contains 19 chapters by 21 authors about the forming of the autistic community and neurodiversity movement, progress in their influence on the broader autism community and field, and their possible threshold of the advocacy establishment. The actions covered are legendary in the autistic community, including manifestos such as "Don't Mourn for Us", mailing lists, websites or webpages, conferences, issue campaigns, academic project and journal, a book, and advisory roles. These actions have shifted the landscape toward viewing autism in social terms of human rights and identity to accept, rather than as a medical collection of deficits and symptoms to cure. You can download Autistic Community and the Neurodiversity Movement ebook for free in PDF format (4.6 MB).
Book Details
Publisher
Palgrave Pivot
Published
2020
Pages
335
Edition
1
Language
English
ISBN13
9789811384363
ISBN10
9811384363
eISBN13
9789811384370
eISBN10
9811384371
PDF size
4.6 MB
License

Related Books

Lifestyle in Siberia and the Russian North
by Joachim Otto Habeck
Lifestyle in Siberia and the Russian North breaks new ground by exploring the concept of lifestyle from a distinctly anthropological perspective. Showcasing the collective work of ten experienced scholars in the field, the book goes beyond concepts of tradition that have often been the focus of previous research, to explain how political, economic ...

Digital Technology and the Practices of Humanities Research
by Jennifer Edmond
How does technology impact research practices in the humanities? How does digitisation shape scholarly identity? How do we negotiate trust in the digital realm? What is scholarship, what forms can it take, and how does it acquire authority? This diverse set of essays demonstrate the importance of asking such questions, bringing together establis...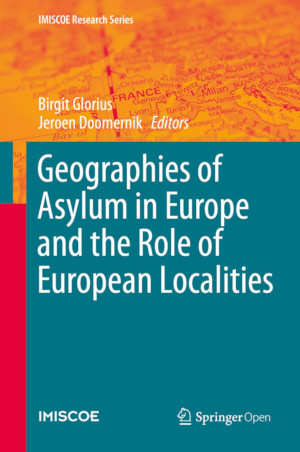 Geographies of Asylum in Europe and the Role of European Localities
by Birgit Glorius, Jeroen Doomernik
This book describes how the numerous arrivals of asylum seekers since 2015 shaped reception and integration processes in Europe. It addresses the structuration of asylum and reception systems, and spaces and places of reception on European, national, regional and local level. It also analyses perceptions and discourses on asylum and refugees, their...

Science as Social Existence
by Jeff Kochan
In this bold and original study, Jeff Kochan constructively combines the sociology of scientific knowledge (SSK) with Martin Heidegger's early existential conception of science. Kochan shows convincingly that these apparently quite different approaches to science are, in fact, largely compatible, even mutually reinforcing. By combining Heidegger...

Aging Well
by Jean Galiana, William A. Haseltine
This book outlines the challenges of supporting the health and wellbeing of older adults around the world and offers examples of solutions designed by stakeholders, healthcare providers, and public, private and nonprofit organizations in the United States. The solutions presented address challenges including: providing person-centered long-term car...